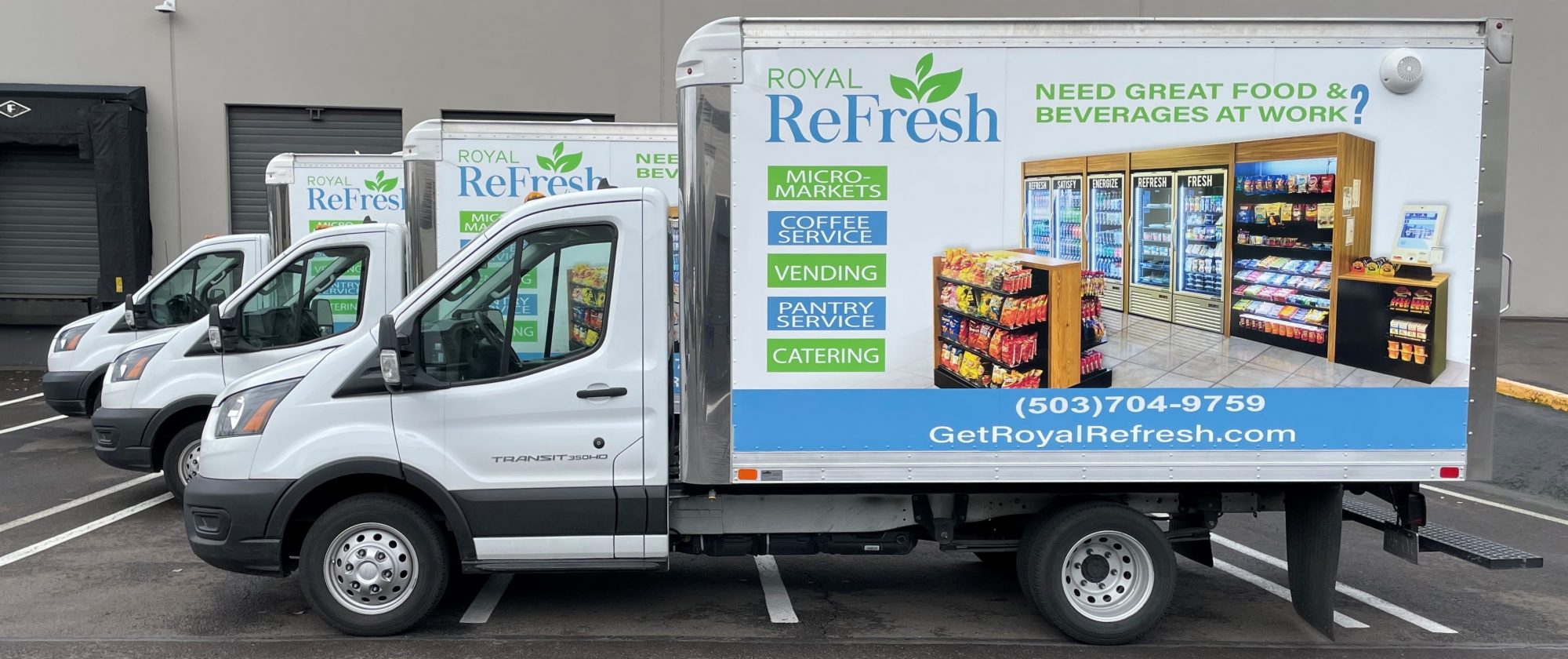 11 Mar

Meet Royal ReFresh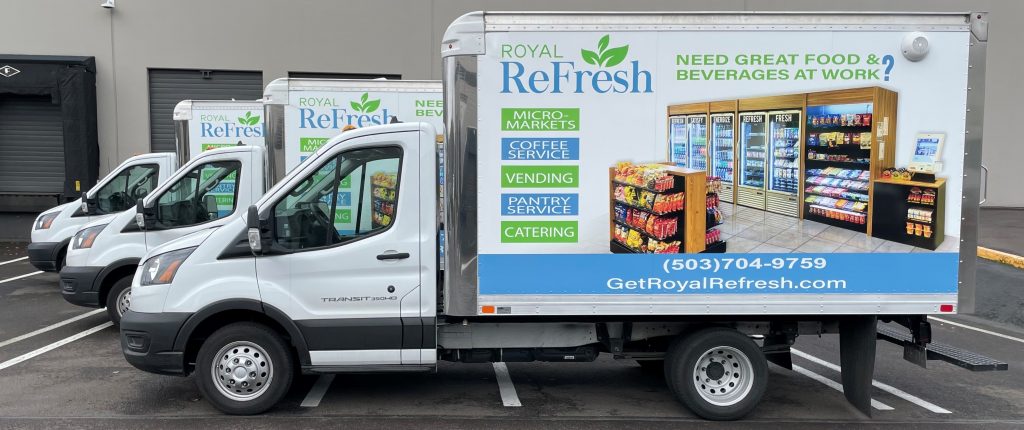 For a few years, we've known that our business has outgrown the name Royal Vending. Periodically we've thought of a name change but never fully embraced the idea. And then 2020 hit. Phew, it's been an interesting year for us. But, it has given us the time to reflect on our business. In that reflection, we've really tried to dig deep and think about our core values and how we see our business evolving in the Portland area. With that, we are thrilled to announce that we will officially be known as Royal ReFresh.
How Royal ReFresh Got Here
With this evolution, we started to think about changing our name and kept coming back to the word "refresh." 
"Refresh can be defined as to provide new vigor and energy to make fresh again; reinvigorate or cheer to freshen in appearance…"
We are very excited about the future and everything that it holds. We hope that you'll embrace this name change as much as we have. Of course, we will continue to provide you the service you are accustomed to from us. 
Best-in-Class Services
Our break rooms provide energy and strength through nourishment. They also serve as a place for employees to reinvigorate themselves and build community with other employees. Likewise, when we install a break room, we're refreshing the space you already have. Making something old, new, and fresh. Refresh represents everything we do in the break room. 
Most importantly, for those of you who already enjoy our service, nothing will change. We will continue to put service at the forefront of our business. And, for those of you who might be new to Royal ReFresh or are considering Royal, here's what you can expect:
Understand our customers' needs and meet/exceed them

Willingness to respect your company culture 

Clear communication

Streamlined break room installation process

Consistent and quality customer service

Friendly and helpful employees

Highly accessible 
Royal ReFresh – your break room service provider of the future in Portland.
For more information about our break room services, please contact Royal ReFresh at (503) 704-9759 or fill out our contact form HERE. We look forward to hearing from you.