A
subsidized

Avanti Market is a value add to the company and its employees

A micro-market that is subsidized by the company offers employees affordable or even free access to a variety of refreshments including fresh food, refreshing beverages, and tasty snacks. The micro-market features a secure self-serve kiosk where employees can purchase products using cash, card cards, or mobile wallets.

A subsidized Avanti Market can improve the workplace culture, boost employee satisfaction and offer the business a valuable asset to leverage within their recruitment and retention strategies.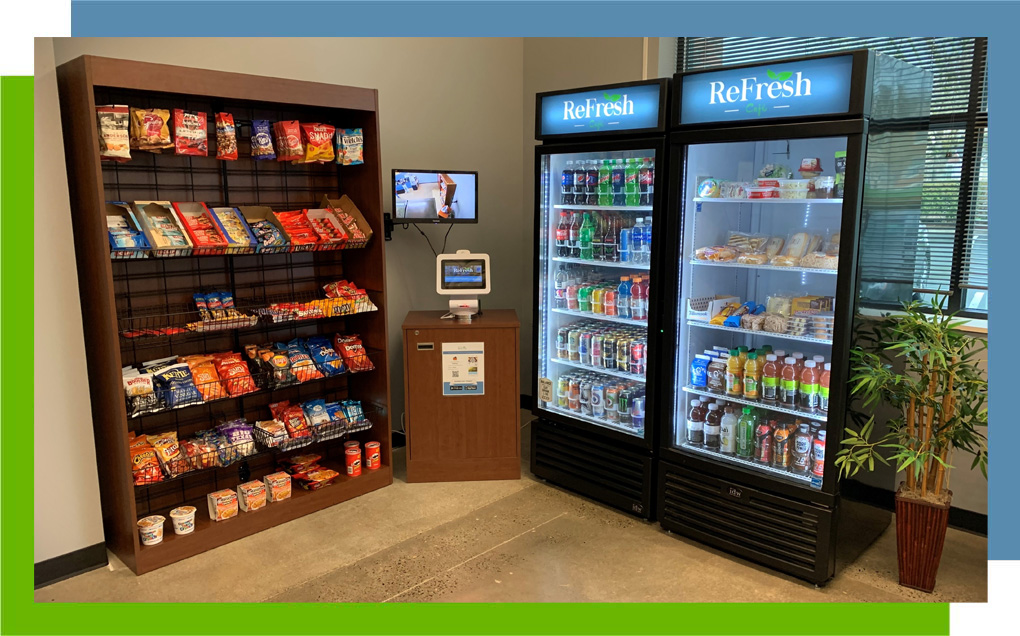 A subsidized micro-market benefits
the business and its employees
Transform

the break room into a micro-market

Businesses looking to eliminate or downscale their on-site cafeteria should consider a partial or fully subsidized micro-market.
Revamp the break room with a subsidized custom micro-market solution.