Offer a wide variety of snacks, meals, and beverages that are easily accessible and convenient for your Portland employees.
Fully customizable - we will ensure your break room is stocked to reflect your company's specific needs.
A valuable no cost-benefit that will boost employer appreciation and office morale.
Automatic inventory reports allow us to keep your break room stocked and relieve any extra responsibility for the office manager.
Break rooms are monitored 24/7 by video surveillance for total security
Health and Wellness Focused
Boost your employees' well-being with healthy snack and meal options.
Offer healthy
Touchless payment options
Mobile payment options create a touch-free checkout experience in break rooms.
Learn more
Bring back the break with a Royal ReFresh micro-market



Employees are rewarded for their purchases with our loyalty reward system



Unique beverage options quench employees' thirst all day long.



Healthy snack and meal options encourage healthy lifestyle choices in Portland.



Encourage employees to take breaks and support their well-being.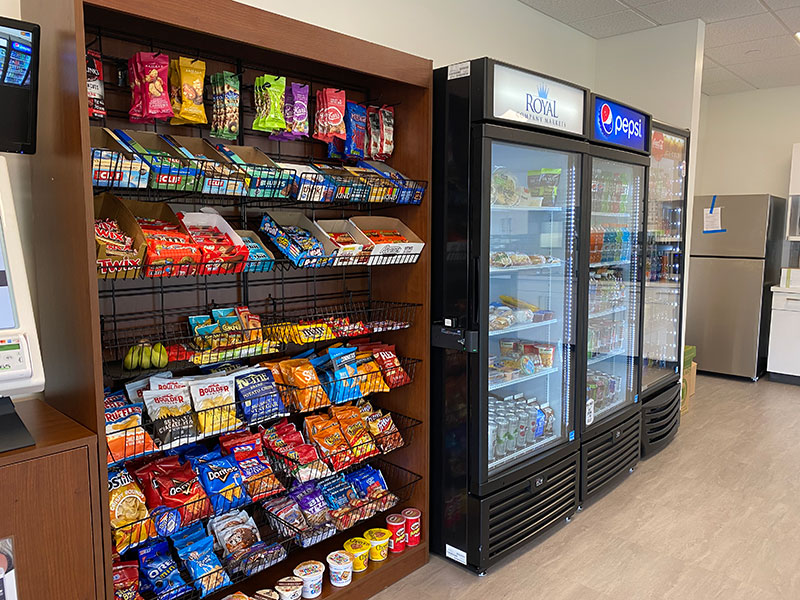 Let Royal ReFresh know how we can best serve your Portland business at 503.704.9759 or info@getroyalrefresh.com.