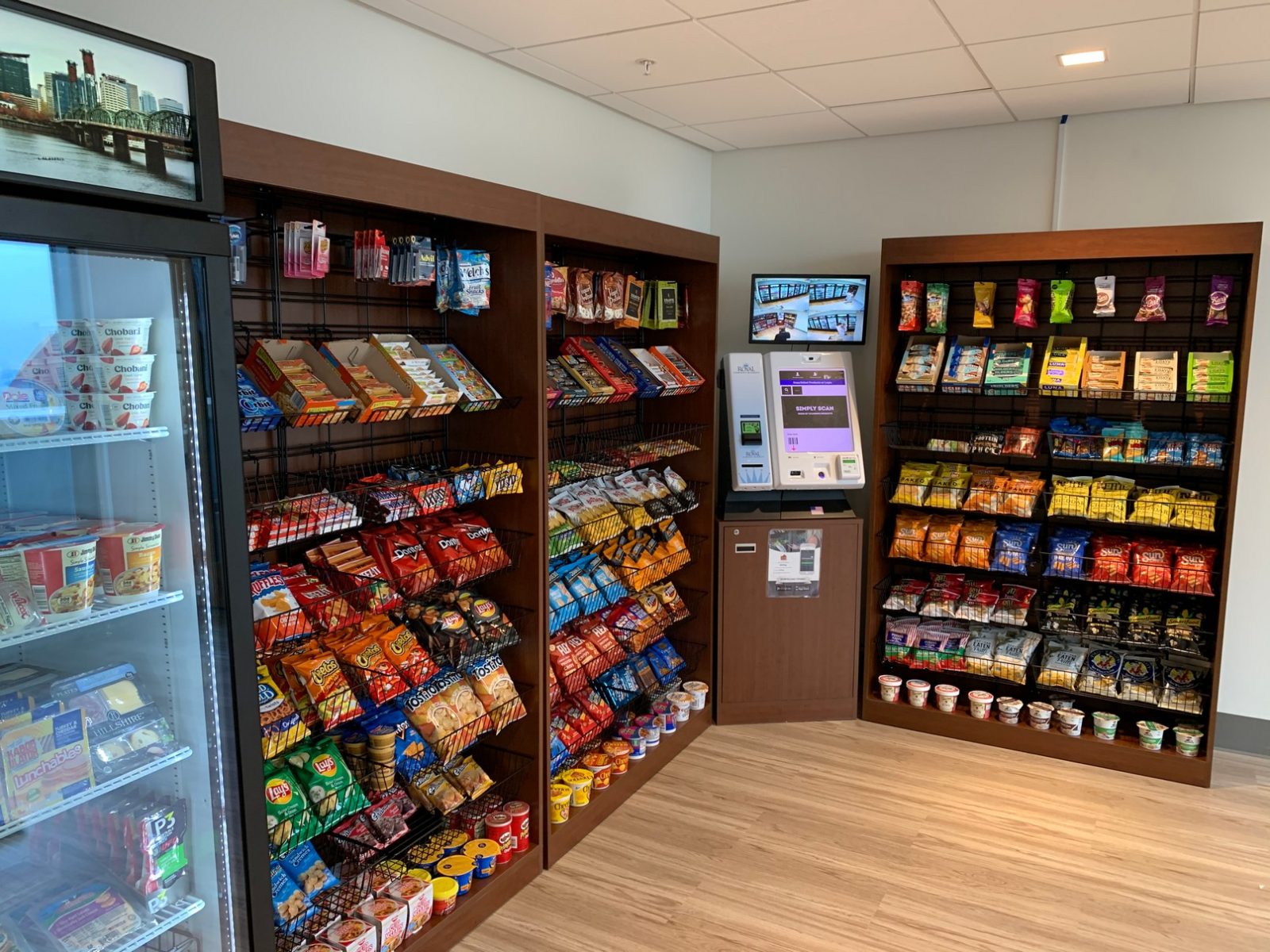 28 Jul

Why Your Portland Employees Will Love A Subsidized Micro-Market

Looking for new ways to impress your employees? Why not upgrade from Portland vending machines to a subsidized micro-market solution? Your team will know you care. Thus, it can boost employee satisfaction. And, the business also benefits!

A Portland subsidized micro-market can have a positive impact on employees and the company. It's a win-win solution. Keep reading to discover how a subsidized micro-market can be a game-changer for your business.
What Is a Subsidized Micro-Market?
So, what exactly is a micro-market? Think of it like a tiny self-service convenience store located in the company break room. Employees can buy fresh foods, tasty snacks, and refreshing beverages. Micro-markets offer a wide range of options. Plus, they're open 24/7. Employees can pay at the self-checkout kiosk. Therefore, they don't wait in line. A subsidized micro-market allows the  business to cover some or all of the costs for products to make them more affordable for employees.  For example, if your company wanted to promote health and wellness, you could cover some or all  of the cost of healthy products in the micro-market to encourage healthy choices.
We'll install the entire micro-market in your office and stock it with refreshments. It has shelves, glass-front coolers, and an easy-to-use, self-serve kiosk that accepts credit card and mobile wallet payments. We'll also manage your Portland micro-market for you. In other words, you won't need to hire staff to manage the market.
Quality Micro-Market Features
Our micro-markets can be customized to meet your budget and space needs. We also offer products for many dietary preferences such as vegetarian, gluten-free, keto-friendly, and more. There is something for everyone!
Furthermore, we partner with Avanti Markets, a leader in self-service micro-market solutions to give your company a better break room experience.
Top Employee Benefits
A subsidized micro-market is a fantastic employee perk. Some of the top benefits for your team include:
Convenience: Micro-markets are open 24/7. Thus, employees can buy their favorite products any time of the day. Buy refreshing beverages and healthy foods anytime without having to leave the company break room.
Healthy Options: Employees can shop with ease, read labels, and have access to a range of healthy refreshments throughout the day. Support employees' health and wellness goals by offering fresh fruit, salads and soups.
Improved Satisfaction: A full stocked break room is a great place for employees to connect, collaborate and build stronger social bonds. Enhance workplace morale and increase employee satisfaction with a micro-market solution.
Benefits for Companies
Micro-markets benefit Portland businesses too! Firstly, they improve employee well-being. Workers will feel at their best. Thus, they may take fewer sick days. They'll also know you care about their health. Therefore, employees will be more loyal.
Secondly, offering refreshments can boost productivity. Employees stay fueled. They won't be bothered by hunger or midday slumps. As a result, employees will get more work done!
Lastly, you can attract top talent and retain valuable employees whilst setting your business apart from competitors in your area.
Discover the benefits of a Subsidized Micro-Market
If you're ready to enhance your Portland office with a custom subsidized micro-market, we're ready to help.
Contact Royal ReFresh today to learn more. Call (503) 704-9759. Or email us at info@getroyalrefresh.com. Ask us about our micro-market, vending, office pantry, office coffee, and water filtration services. We look forward to working with you!