15 Sep

Take your Portland office coffee services to the next level

Our trip to the 2021 NAMA conference inspired us to dedicate this blog post to our Portland office coffee services. The conference was a great educational event. Our team got to see the latest technology being used in the art of making coffee. For instance, one company is using distance selection technology to make coffee. This allows the user to customize their coffee by hovering their finger 2 CM above the digital screen. In addition, they also introduced the concept of making coffee using your eyes and a digital screen. In other words, the user makes a cup of coffee based on what they looked at on the digital screen. Both methods are hygienic and help limit the spread of germs.  Our team is always exploring new technologies in office coffee to bring our customers the best solutions.
Portland office coffee brewers to meet different needs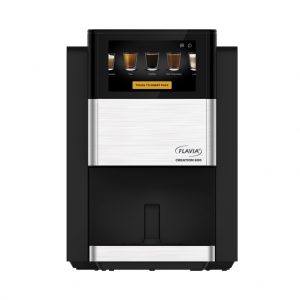 Royal ReFresh offers coffee brewers designed to meet your office's unique needs.
Traditional: Brewers offer dependable service for high-volume offices without sacrificing quality. That is to say, if your company brews coffee by the pot then this service may be right for you.
Single-cup: We recently introduced the Flavia Creation 600. And, it is already a hit. It's easy to use and you can customize your drink to what you want. Best of all, you can use an app on your mobile phone to brew your coffee.
Specialty brewers: You'll think that you're at a local cafe sipping a latte, cappuccino, espresso, or hot chocolate. With nearly a hundred beverage combinations, everyone in the office will be satisfied.
Bean-to-cup: Personalize your cup of coffee by adjusting the drink size, coffee, and aroma strength for the freshest cup of coffee. And, it's more sustainable for the office.  Whole beans will give you a fresh cup of coffee, every time.
Coffee products for everyone in your Portland office
We offer national and local coffee brands. For instance, a local brand that we are proud to partner with is Longbottom Coffee & Tea. They offer premium organic coffee farmed without the use of chemicals, herbicides, or pesticides. We also brew with the environment in mind. As a result, our coffee pods are recycled and turned into playground equipment.
Yes, the water quality matters
In order to make a delicious hot beverage, your office will need access to clean, filtered water. That's why we offer a plumbed-in water filtration line. In addition, we also offer our Water Logic© hot/cold water coolers in a sleek and modern floor model or our stand-alone 5-gallon option for large offices with high water consumption. Whether you're looking for fresh or sparkling water, or an ice machine, the Royal ReFresh team has the solution to meet your needs.
Refreshment solutions made for your Portland business
If you want to step up your office coffee experience, consider pairing it with our Portland office pantry service or a subsidized Portland micro-market. After all, these services complement each other. Keep in mind, these types of services can help employees feel comfortable when they return to the office.  Moreover, it will make them feel valued and appreciated. As a full-service refreshment solutions provider, we've thought about the entire office coffee experience. That's why we offer different coffee brewers, a variety of brands, and water filtration options to give you the best Portland office coffee experience.
For more information about our break room services, including micro-markets, office coffee services, vending, or national vending, please contact Royal ReFresh at (503) 704-9759 or info@royalvendingnw.com. We look forward to hearing from you.