29 Dec

4 Portland Break Room Treats Not To Miss This Holiday Season

Around the holidays, employees are looking for nostalgic flavors and snacks. Giving them a bit of that holiday feel can energize and inspire them. It's a great move to refresh your break room and celebrate at work.
Bring in Portland Holiday Treats
At Royal ReFresh, we know exactly how to add holiday cheer to the Portland break room. Be it a flavor that chases away the winter chill or one that reminds us of childhood. Either way, there's always something to enjoy. Here are four different treats that capture that special nostalgic feeling of this time of year.
1. Cinnamon-Spiced Latte
Nothing warms on a cold day like a cinnamon-spiced latte. Enjoy it in your break room with our Portland Office Coffee Service. A single-cup coffee brewer can make this fresh on demand, providing a warm, slightly spicy coffee drink your team will love.
Got traditional office coffee? Try this brewed coffee recipe. Sprinkle cinnamon and sugar into your mug. Add ⅔ a cup of high-quality brewed coffee. In a separate cup, heat 2-3 tablespoons of milk in the microwave and froth with a fork. Once creamy, add to the coffee. It creates an instant holiday latte that will make your Portland co-workers jealous.
2.  Reese's Peanut Butter Trees
Evergreen trees are a classic image of the holidays. That makes them a great shape in which to enjoy another classic pairing, smooth peanut butter covered in delectable milk chocolate. A Portland vending machine with REESE'S Peanut Butter Trees can deliver a tasty take on the season like this to your staff. Plus, they can get other snacks and beverages to fight hunger and dehydration at the same time.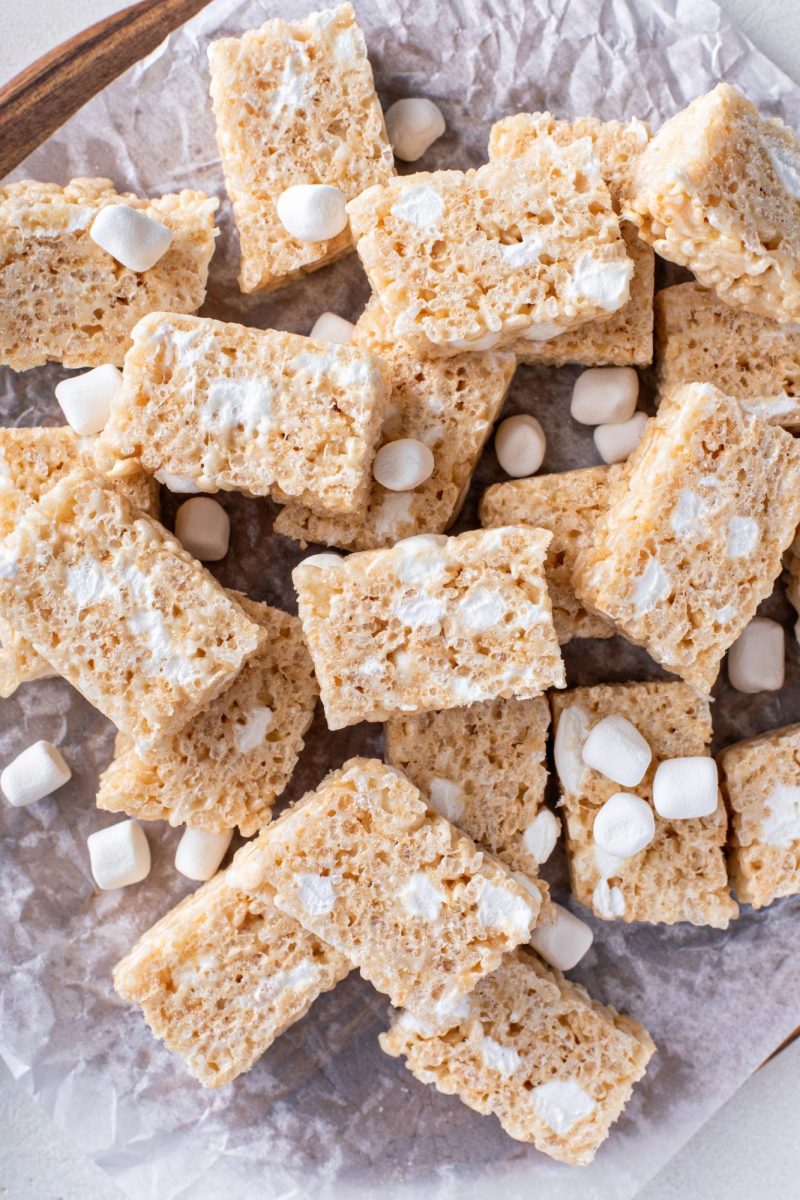 3.  Oreo Gingerbread
Another seasonal favorite is the Oreo gingerbread cookie. Just imagine gingerbread-flavored wafers sandwiching a sugar crystal infused creme. Plus, as a supremely dunkable cookie, it's the perfect add-on to coffee, espresso or other hot drink.
4.  Rice Krispies Treats with Holiday Sprinkles
This festive treat is sure to bring back happy memories of childhood. Rice Krispies Treats with holiday sprinkles are bite-sized for guilt-free snacking. There is just the right amount of chew from the marshmallow and crunch from the puffed rice. Enjoy them at work with break room services such as our Portland micro-market service. Then your team can treat themselves to Rice Krispies treats with holiday sprinkles in addition to dozens of other snacks, drinks, and food items.
Holiday Cheer Boosts Employee Retention
Make your team feel cared for with special treats during the holidays. In return, they will work harder and be more dedicated. After all, who doesn't love an employer who brings cheer into the workplace? It's how break room services can make a big impact on employee retention and loyalty. That goes double around the holidays.
Royal ReFresh makes bringing holiday fare into the Portland Break Room easy. We have a large variety of products from which to choose. Plus, all the break room service must-haves to create the at-work refreshment destination of your dreams, for this holiday season and beyond. Reach out today at (503) 704-9759.