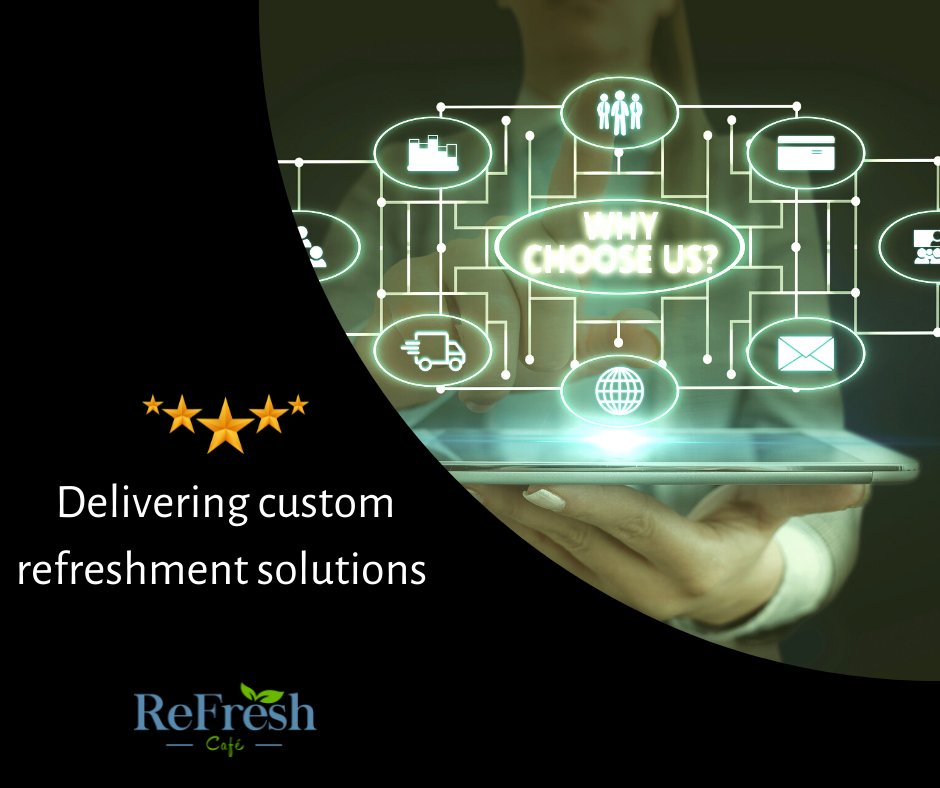 15 Mar

Delivering excellence in service to our clients

Royal ReFresh is and always has been a client-first company. We always keep the client's needs in mind when we recommend our services.  Furthermore, we continue to make improvements to our refreshment solutions, invest in the latest technology, and build a team that supports the mission and vision of our Portland company.  Our efforts have benefited our clients. That's why we wanted to share a few success stories that highlight our commitment to putting clients' needs first.
Clients with small break rooms
A client wanted to install a new Portland micro-market in their small warehouse. However, this warehouse had fewer employees than we would usually provide service for. We wanted to work with the client so we visited the site and came up with a custom micro-market solution. We filled the space with products that the Portland employees wanted. The client and Royal ReFresh agreed that the best solution for the employees was to offer a subsidized micro-market. Today, their staff across several nearby locations visit the micro-market to enjoy healthy lunch options, snacks, and drinks.
Bottom line: We're not a "one size fits all" refreshments company. We can customize our services to work for your needs.
Clients looking to save money
Our client, a moving company, wanted to install a micro-market at their facility and wanted to make sure it was a sound financial decision. Therefore, Royal ReFresh completed a cost-benefit analysis.  We tracked the money the client saved vs. the money spent in the market. In short, the client realized that by offering a subsidized micro-market, they were saving money.
Bottom line: Our client saw the financial benefits that a subsidized micro-market can bring to their business.
Meeting demands of changing business conditions
This client had a hard time offering snacks because there were fluctuating numbers of employees in the office each week. The client did not want to eliminate the Portland office pantry service but nor did they want to lose money on this service. Royal ReFresh was able to arrange a standing order offering the same amount of product every visit to be delivered to their office three days a week for a low cost due. In other words, we offered the client a price break in exchange for a stable quantity order each week. This solution was popular as their staff began to return to work at higher rates after this arrangement was in place. Who knows, maybe the word got out on tasty snacks in the office! The employees enjoyed fresh fruit, nuts, and other delicious snacks in the office.
Bottom line: We understand that business conditions change. Our team is prepared to address those challenges to meet the needs of the Portland workplace.
Putting clients first sets us apart
The above are just three examples of what our team can do to deliver client satisfaction. We've learned a lot in our 15+ years in business. And, our team is ready to come up with creative and effective solutions that work for your Portland workplace.
For more information about our break room services, including micro-markets, office coffee services, vending, or national vending, please contact Royal ReFresh at (503) 704-9759 or info@royalvendingnw.com. We look forward to hearing from you.