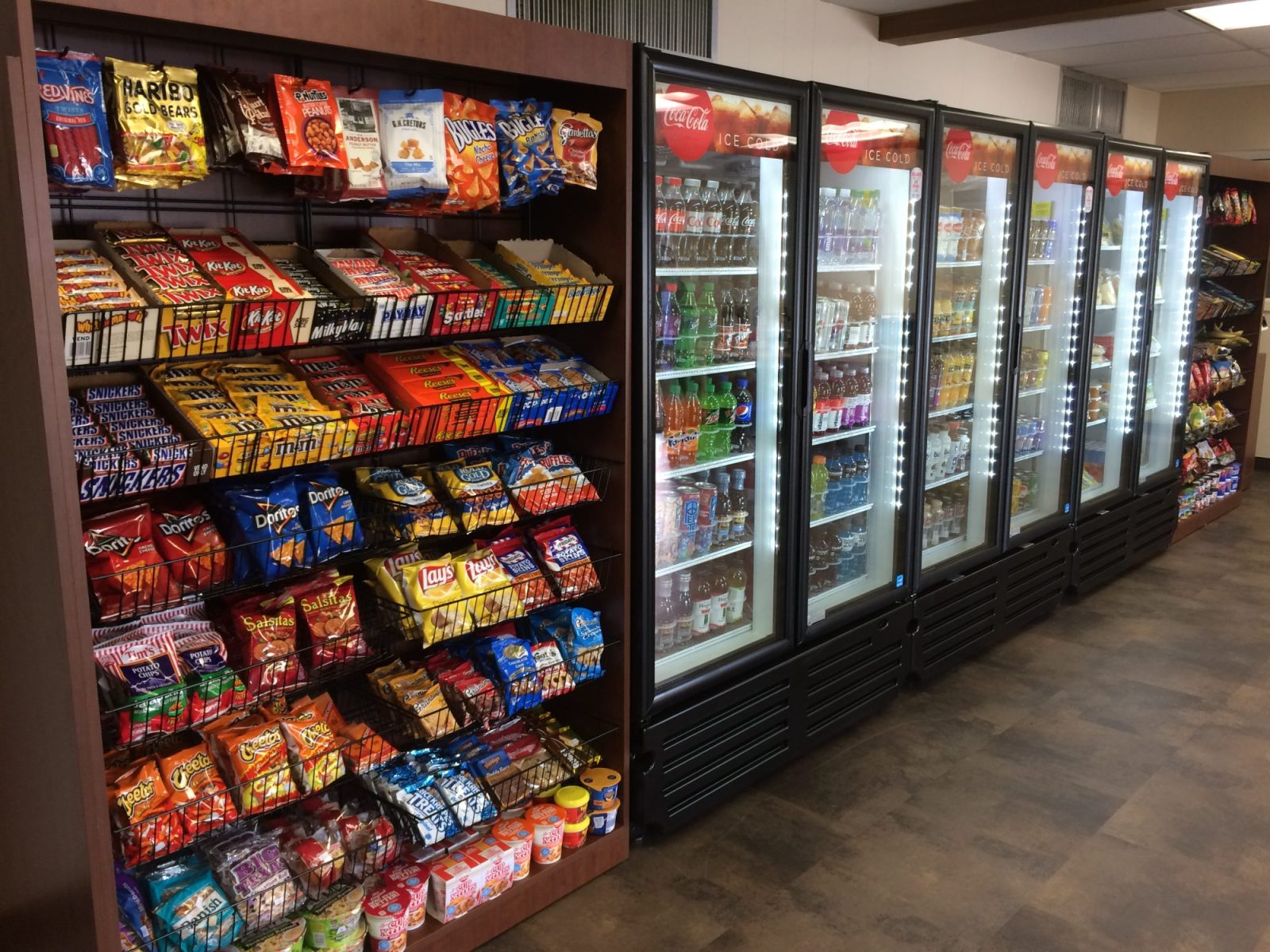 28 Feb

Why Our Portland Break Room Services are the Perfect Fit for Your Employees

Employees love our Portland break room services because they are convenient and customizable. It doesn't matter if you are looking for traditional or healthy refreshments. We can create the right service to meet your unique needs.

Keep reading for how we ensure our break room services are the perfect pairing for your staff.
Micro-Market – a Break Room Service Favorite
Royal ReFresh works with Avanti Markets to create, build, customize, and personalize a micro-market for your Portland staff. This ensures it's a convenient place to grab lunch, snacks, or a refreshing beverage. There is lots of variety to satisfy all your employees' wants and needs. That means they don't have to hassle with leaving the workplace to find food and drinks. In turn, this saves them time, and possibly money.
Plus, micro-markets make it easy to buy with mobile pay options — a credit card or mobile wallet. In other words, employees aren't forced to carry cash on-hand to buy refreshments. It's yet another reason your staff will love it.
Morale Boosting Office Coffee
In Portland, coffee is essential to employees. They want to brew a fresh cup, customized to their taste from an easy-to-use coffee brewer. It allows each member of your team to control what goes into the coffee. Moreover, they are able to make it healthier without all the added sugar.
Royal ReFresh offers a single-cup coffee service that allows your staff to create the perfect cup of coffee every day. We offer premium coffee brands that employees enjoy. And staff can even customize their drinks using their smartphones.
Break room services such as office coffee mean employees get to avoid long lines at the coffee shop and save on high-priced drinks. Yet, they still get the experience of personalized coffee.
Office Pantry the Office Will Rave About
When employees get free food and beverages, they feel appreciated. Our Portland office pantry service is designed to promote that. We build a customized blend of fresh foods, snacks, and beverages that allow staff access to healthy and convenient refreshments.
The business pays for the office pantry to be stocked. In turn, employees feel valued because they can get grab-and-go refreshments throughout the day. It helps them to stay energized and focused.
Vending Machines are Always Open
Royal ReFresh will even customize Portland vending machines with the options your staff wants. We can stock traditional vending items, healthy and better-for-you options, or a mix of both. All the product sales are remotely monitored. That means we can see what your employees buy, and put more of those types of products in the machine so they always have their favorites.
All our Portland vending machines include cashless payment options. This means using a credit card or mobile wallet is easy. Employees won't have to dig around for change to pay for vending snacks or beverages
Renew Your Portland Break Room Services
Offer your employees break room services from Royal ReFresh. Our break room solutions are convenient, easy to access, and include their favorite products. Reach out to Royal ReFresh today to see what type of customization we can offer your break room. Call (503) 704-9759.